Classes at the English department will be on-site by default (exceptions have already been announced on u:find).
Exams take place on-site or online as announced by the lecturer. Please check your university e-mail account regularly for messages from your lecturers and the Rector's Office.
News and Events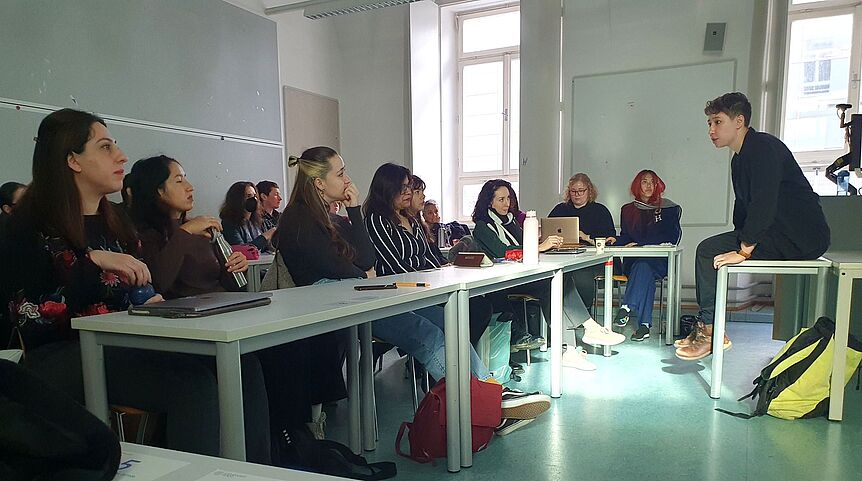 Workshop with Jasmine Gardosie, Birmingham Poet Laureate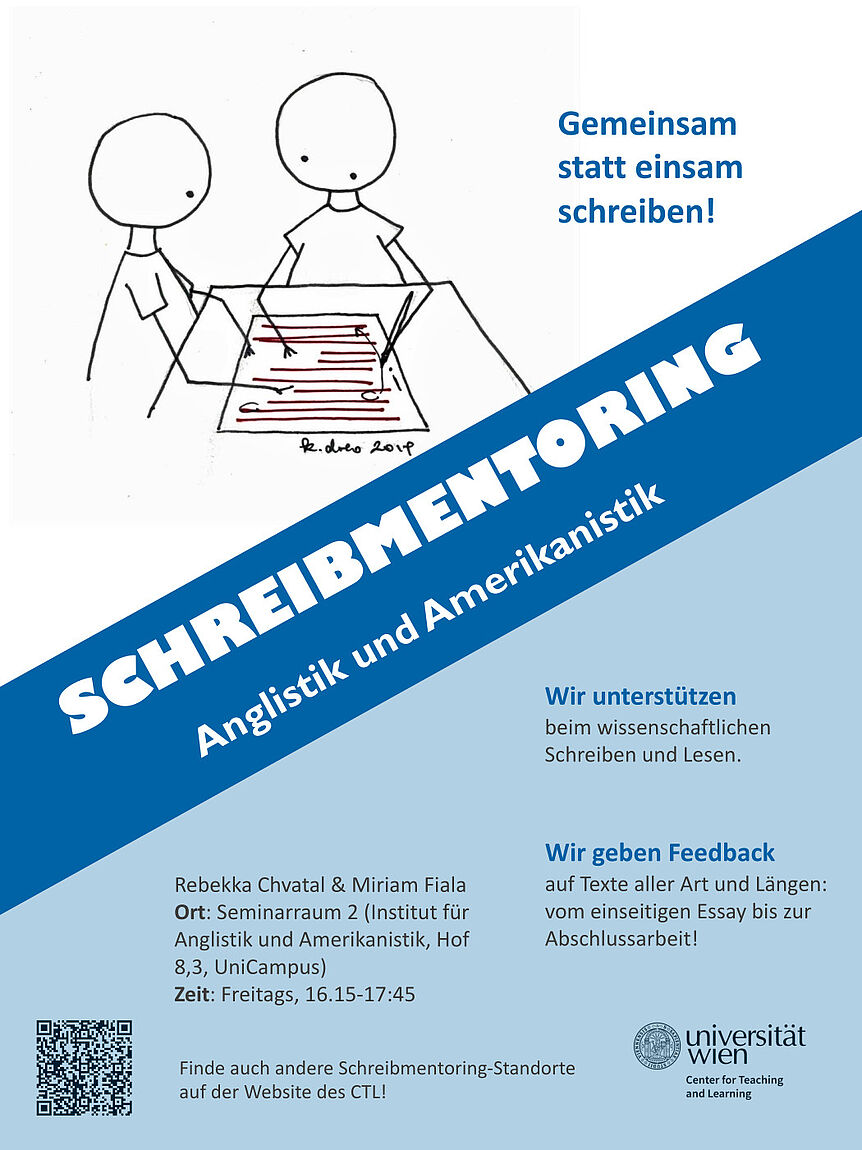 Schreibmentoring

UniClub-Praktikum BEd WS23/24
Solidarity with the Black Lives Matter Movement
We, the Department of English and American Studies at the University of Vienna, hereby express our sincere solidarity with the current protests against anti-Black police violence, hate, and discrimination in the US, in Europe and across the globe, and especially in Austria.
We condemn any racist violence, in the US and elsewhere, and would like to offer our condolences to the victims' families and friends. We join the public mourning and collective remembering of Tony McDade, Keith Lamont Scott, Charleena Lyles, Breonna Taylor, George Floyd, Erik Garner, Oscar Grant, and Philando Castile, all of whom, like too many others, lost their lives at the hands of racist police. Moreover, at this moment, we mourn and remember Marcus Omofuma, Ahmed F., Richard Ibekwe, Cheibani Wague, Essa Touray, and the other unarmed Black people, who died while in custody of the Austrian police.
We are committed to the fight against structural and systemic racist violence and other forms of marginalization. We acknowledge that we are working at a university that is predominantly white and does not yet reflect the diversity of the Austrian society. We understand that, as mostly white employees of this white institution, we are embedded in structures that discriminate against and marginalize Black and other minority voices. We are dedicated to changing these structures within the university, as well as in other areas of our everyday lives. As scholars, we have the tools as well as an ethical obligation to critically interrogate intersecting oppressive structures, such as racism, ableism, sexism, classism, homo- and transphobia, and must question our own complicity in these forms of oppression. We acknowledge that racism, for many of us, is predominantly a subject of study rather than the reason behind first-hand experiences of oppression and violence that Black Austrians are facing in their everyday lives. As educators, we are committed to giving our students every possible opportunity to acknowledge and reflect on white privilege and racist oppression.
For more Information about Anti-Racist Groups in Austria:
Black Lives Matter facebook page
ZARA – Zivilcourage und Anti-Rassismus-Arbeit