Online Lecture 3 "COVID-19 beyond Borders"
Julia Pröll and Benjamin Dalton
Tuesday, 15 June 2021, 4:30 pm
Julia Pröll (University of Innsbruck)
"Challenging the Re-Nationalization of Memories forced by the COVID-19 pandemic?: Dynamics of Transnational Memory in the Francophone Lockdown Diaries of Nancy Huston, Leïla Slimani and Wajdi Mouawad"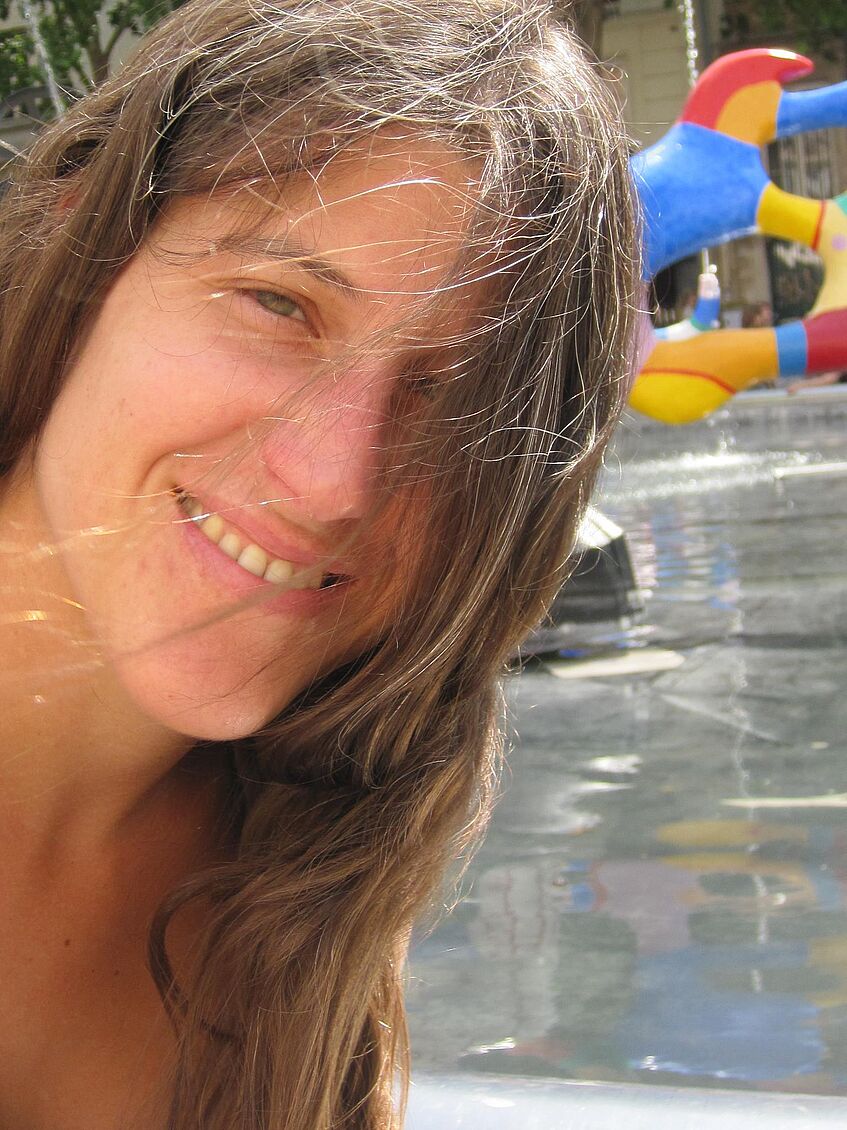 Abstract
Almost everywhere in the Western World, the SARS-Covid-19 pandemic gave rise to a fashionable new literary genre: the diary of (home) confinement. In France, also francophone migrant voices such as Canadian-born Nancy Huston, Moroccan-born Leïla Slimani or Lebanon-based Wajdi Mouawad, published their experiences of a life in lockdown in newspapers (Slimani in Le monde), as a collection of chronicles (Huston's Je suis parce que nous sommes) or as an audio diary (Mouawad). Explaining confinement to her children in terms of a fairy tale – "I said to my children that it is a bit like in The Sleeping beauty" (Slimani 2020) –, especially Leïla Slimani found herself harshly criticized for romanticizing the lockdown without sufficiently reflecting her privileged viewpoint. However, given the important role of (transnational) memory and its border crossing dynamics, it seems vital not to reduce these testimonies to disengaged expressions of a privileged bourgeois upper class, comfortably at ease in their (second) residencies and affording the luxury of naïve self-exploration. Solitude, broken daily rhythms and routines, as well as overwhelming questions about one's own responsibility and fault, trigger, as we will see, suppressed and uncanny memories, as, for instance, Mouawad's recollection of the Lebanese civil war. Against the background of the pandemic, these memories of (physical and symbolic) violence not only appear in a new light but might also challenge the patriotic "renationalization [...] of memory" (Erll 2020, 866) that was forced by the Corona pandemic and move beyond simplistic victim-perpetrator-dichotomies that would not do justice to the complexity of the pandemic.

Bio
Julia Pröll is an associate professor of French and Francophone literature at the department of Romance Studies at the University of Innsbruck (Austria). From 2014 to 2016, she was Humboldt fellow at the Universität des Saarlandes (Germany), where she carried out research on French and Francophone Physician-Writers. Her fields of research comprise French and Francophone contemporary literature (with a main focus on Michel Houellebecq and migrant literature), postcolonial theory, and interactions between literature and medicine. She recently co-edited a volume on French and Francophone physician writers (Médecins-écrivains français et francophones. Imaginaires – poétiques – perspectives interculturelles et transdisciplinaires. Würzburg 2018) as well as on transcultural victim narratives (Opfernarrative in transnationalen Kontexten, Berlin 2020). Her habilitation thesis "Changer la menace en chance": Transkulturelle Narrationen von Krankheit und Medizin bei französischsprachigen Migrationsautor/innen asiatischer Herkunft in Frankreich (1981-2014) which is concerned with representations of illness and medicine in the novels of Asian-based migrant writers will be published by Königshausen & Neumann in 2022.

Benjamin Dalton (Paris Nanterre University / New Sorbonne University Paris)
"Hospitals Beyond Borders: Opening Up Clinical Architectures in Maylis de Kerangal's _Réparer les vivants_ (2013), Katell Quillévéré's _Réparer les vivants_ (2016), and Contemporary French Philosophies of Medicine"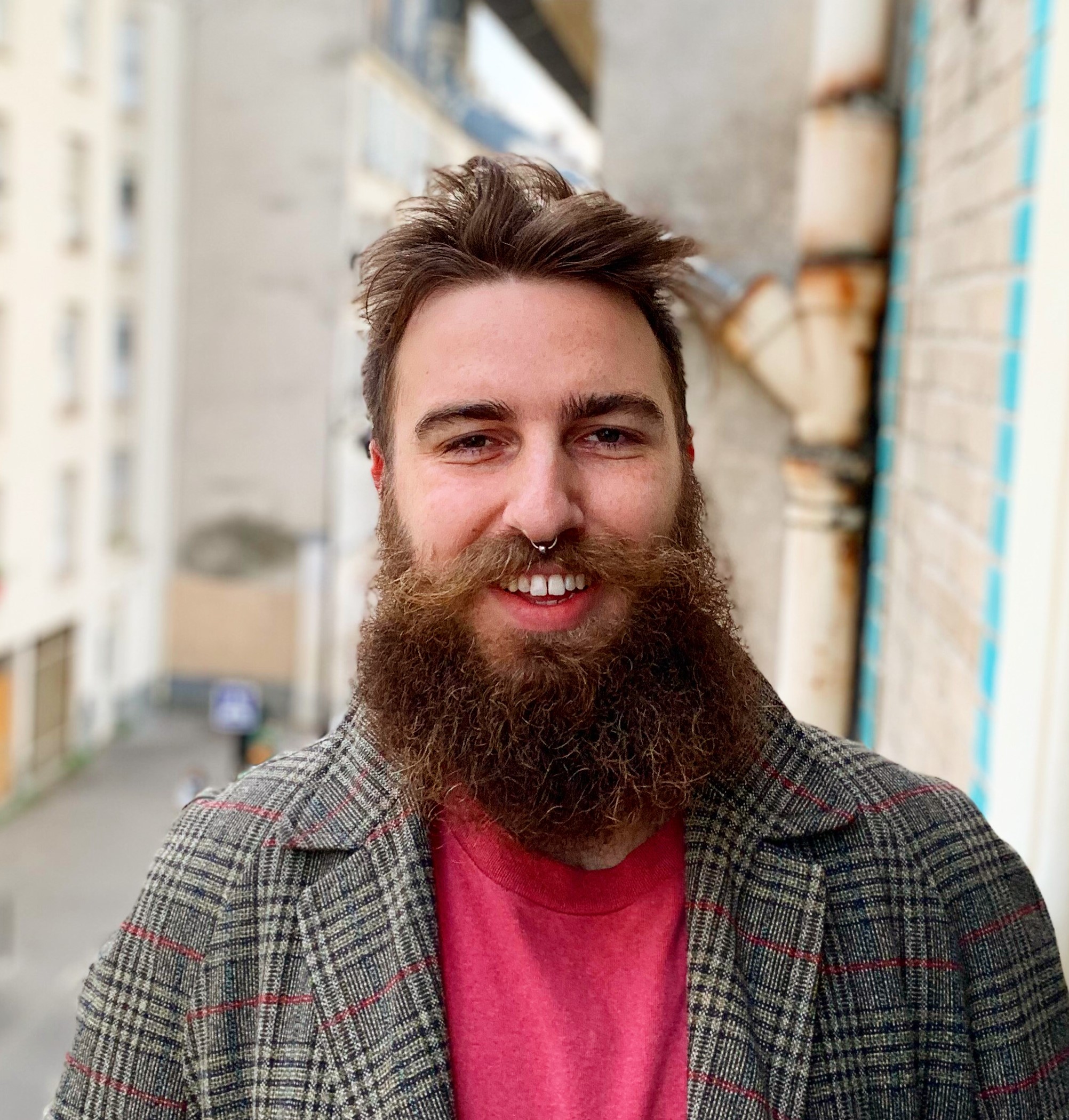 Abstract
The COVID-19 pandemic has highlighted the ways in which borders are manifest and reinforced in the architectural design of healthcare, from hospitals and other clinical centres, to people's own homes. During the pandemic, hospitals became spaces of intense enclosure, aiming both to shut out people that might bring the virus into the hospital, and also enclose people with the virus within the hospital, preventing them from going back out into the world until cured. Meanwhile, governments instructed populations all over the world to stay at home, transforming people's private residences into sites of enclosure and physical borders to alleviate the strain on public healthcare by slowing the spread of the virus.
In contrast to this, my paper examines an opposite tendency in the thinking of hospital architectures in contemporary French cultural production and philosophy leading up to the pandemic: the conception of hospitals and clinical architectures without borders, both conceptual and architectural. I will thus explore healthcare structures and architectures which privilege exteriority and exposure rather than enclosure. To do this, I will examine Maylis de Kerangal's novel Réparer les vivants (2013) and Katelle Quillévéré's film adaptation of the novel, also called Réparer les vivants (2016). Both the novel and the film follow the body of a young man who has been rendered braindead in a road accident. The narrative traces the young man's body as arrives at and moves through the hospital, following also the man's family's eventual decision to donate his organs; we then follow the donated heart on its route to a new owner. I argue that both texts, in different ways specific to their aesthetic forms, articulate a healthcare of architectural openness. The novel flits between interior and external spaces, both of the hospital and of biological bodie; the film's travelling camera, meanwhile, moves fluidly around the hospital, which is presented as a large, open structure composed of glass and filled with plants and exposed spaces. This open and fluid approach to hospital space, I suggest, resonates with conceptions of the body in contemporary French philosophies of medicine, more specifically Catherine Malabou's notion of 'plasticity' and of the 'plastic' body that is in constant mutation and transformation, and maintains an open, exposed relation the its surrounding environment.
How do these artistic and philosophical elaborations of radically open and borderless healthcare structures intersect with the recent conceptions of borders and enclosures catalysed by the COVID-19 pandemic? I ask whether and how it is possible to conceptualise forms of borderless and open healthcare in the age of lockdown.

Bio
Benjamin Dalton is a researcher in contemporary French thought and culture. He recently received his PhD in French from King's College London with his thesis entitled: "Plasticity in Contemporary French Thought, Literature and Film: Witnessing Transformations with Catherine Malabou". He has recently published an article on plasticity in the writing of Marie Darrieussecq entitled "Forms of Freedoms: Marie Darrieussecq, Catherine Malabou, and the Plasticity of Science" in Dalhousie French Studies (vol. 115, 2020, pp. 55-73), a book chapter on queerness and plasticity entitled "Cruising the Queer Forest with Alain Guiraudie: Woods, Plastics, Plasticities" in Beasts of the Forests: Denizens of the Dark Woods, eds. Jon Hackett and Seán Harrington (East Barnet: John Libbey, 2019, pp. 65-91), and an interview with Catherine Malabou in Paragraph (vol. 42, no. 2, 2019, pp. 238-54). He also led the collaborative project "Narrating Plasticity: Stories of Transformations between the Plastic Arts and Neurosciences", which was funded by the Culture team at King's, and brought together researchers in clinical neuroscience with the ceramicist Amanda Doidge. He currently teaches English language and literature at Paris Nanterre University and the New Sorbonne University in Paris.