We are a team of researchers with a passion for Medical Humanities situated at the Faculty of Philological and Cultural Studies, University of Vienna. We are curious about the way societies think and talk about health and illness, the ethical and social impacts of such narratives and images, and the medical/cultural practices that shape our ideas about these topics. As humanities scholars, we also care deeply about the potential of creative work and the arts to help patients, doctors and caregivers.
Monika Pietrzak-Franger is Professor of English Literary and Cultural Studies at the University of Vienna. She explores, teaches and writes about British and Anglophone Literatures and Cultures from the 19th century onwards. An expert on Victorian studies and medical humanities, she has been involved in countless projects that focus on cultural conceptions of medicine, health, and illness. Her most recent monograph discusses Syphilis in the Victorian Age and its various multimedial manifestations.
Alina Lange MA is a research assistant at the English Department. She is especially interested in the history of medicine and late medieval/early modern conceptions of health and illness. Currently, she is working on a PhD project that looks at deformity in the early modern period.
Carina Hilmar MA is a doctoral candidate and research assistant at the Department of English and American Studies. She is especially interested in health activism and social health movements, which is also the focus of her current PhD project.
James Aaron Green is a postdoctoral researcher at the Department of English and American Studies. He is a literary scholar of the mid-to-late nineteenth and early-twentieth centuries. His recent work is in literary age and aging studies, in particular fictions of radical life extension. He holds additional interests in the gothic, sensation fiction, and game studies.
We are looking forward to collaborations of any kind! Please do not hesitate to get in touch and share your ideas with us.
monika.pietrzak-franger@univie.ac.at *** alina.lange@univie.ac.at *** carina.hilmar@univie.ac.at *** james.green@univie.ac.at
Twitter: Medical Humanities Uni Vienna (https://twitter.com/MedHumUniVie)
Instagram: "50 shades of Covid-19" (student project)
Exhibition and Interdisciplinary Conference "Threads of Life: Textiles in Medicine and the Arts"
Exhibition and Interdisciplinary Conference "Threads of Life: Textiles in Medicine and the Arts"
About the multifaceted relationship between textiles, medicine and the arts. Presentation of historical and artistic positions that enter into a dialogue and generate productive tensions.

Exhibition:
Opening on: 13 Jun 2023, 18:00
Running from 14 Jun 2023 to 14 Jul 2023
Opening hours: Mon, Tue, Wed, Fr: 13:00 - 18:00; Thu: 13:00 - 20:00
Conference:
20 Jun 2023, 10:00 - 18:30
programme

Location (both events): AIL - Angewandte Interdisciplinary Lab: Otto Wagner-Postsparkasse, Georg-Coch-Platz 2, 1010 Vienna


Although textiles have been indispensable to medicine since time immemorial, their role in this context has been understudied so far. From the surgical thread, wound dressings, wipes, pads, and protective clothing to the hospital bed, the practices of healing are unimaginable without them. But the relationship between textiles in the arts, wellbeing and health is much broader. It includes, but is not restricted to, the use of such techniques as knitting, crocheting, weaving or braiding in the development of cardiovascular grafts or surgical meshes. The use of textiles is also ambivalent. They have found use in psychiatric institutions for the bodily restraint of patients, but patients also used them for designing their environment and creating body wrappings as survival strategies. Textiles can also be a source of ill-health: Beyond the addition of harmful substances during their production, textiles have been used in fashion for centuries to shape, deform and discipline the body according to ideals of beauty. Practitioners from the fields visual arts and artistic research reflect on this complicated relationship in manifold ways. Artists use fabrics to evoke the vulnerability of the human body, its ongoing decay and imminent death, and also to highlight the complexity of interhuman relationships. They draw attention to (self-)care, understanding the human anatomy, perceiving one's own corporeality, and to the ways in which textiles can become an existential embodiment. Beyond the metaphorical "Threads of Life", suturing connects the craft of surgery with that of tailoring. The exhibition spotlights the multifaceted relationships between textiles, medicine and the arts. It brings historical objects and contemporary artistic positions into a dialogue that generates productive tensions.

Artists:

Sonja Bäumel, Pascale Maxime Ballieul, Camille Borchert, Ida Flora Frantal, Raja Goltz, Barbara Graf, Ruth Anderwald + Leonhard Grond, Elizabeth McGlynn, Ute Neuber, Katharina Sabernig, Hannah Schwab, Yuliia Strykovska, Leo Ruben Enosch Zellweger

Curatorial team & conference organisation:

Monika Ankele (Medical University of Vienna), Barbara Graf (University of Applied Arts Vienna), Katrin Pilz (Ludwig Boltzmann Institute for Digital History, Vienna), Monika Pietrzak-Franger (University of Vienna), Barbara Putz-Plecko (University of Applied Arts Vienna), Katharina Sabernig (University of Applied Arts Vienna), Georg Vasold (University of Vienna).

The curatorial team is part of the transdisciplinary working group History of Medicine and Medical/Health Humanities of the Austrian Academy of Sciences.


Registration: until 14 June 2023 by email to kgpw@oeaw.ac.at
Interuniversity Cluster: Post-COVID-19 Care
Full title and website: Post-COVID-19 Care: Medical Humanities and Health Economies at the Frontlines
Interuniversitäre Clusterprojekte Uni Wien und MedUni Wien
Informationen über Clusterprojekte der Universität Wien
Univ.-Prof. Dr. Monika Pietrzak-Franger (PI)

Assoc. Prof. Dr. Susanne Mayer (PI) and

Dr. scient. med. Agata Łaszewska (co-PI)

Department of English and American Studies,
University of Vienna
Department of Health Economics,
Center for Public Health, Medical University of Vienna
The recent, on-going SARS-CoV-2 pandemic has had devastating impacts on healthcare systems, economies, and communities worldwide. In fact, as Alicia Fernandez, an expert in health and healthcare disparities, argues, "[t]here are three coexisting pandemics: COVID-19, poverty, and fear" (qtd. in Frieden 2020). The close intertwining of these three parallel developments – (1) the effects of the virus on individual health and healthcare systems, (2) the concomitant exacerbation of individual socio-economic status, and (3) the global media spread of misinformation and generation of strong affects – requires interventions that go beyond standard research and translational efforts. A vaccine is no guarantee for better post-COVID-19 care. What is needed is a nuanced focus on all three of the above transformations. In light of these developments, future post-COVID-19 care will need to implement innovative strategies to narrow the gaps in the uptake of healthcare across socio-economic groups.
Our project aims to offer a first step in this direction by bringing together Medical Humanities/Cultural Studies and Health Economics. We aim to contribute to a better understanding of how translational efforts can take all of the above factors into consideration and improve post-COVID-19 care. While in a medical context, care is usually understood as the care performed by trained medical staff, in this project, we extend our understanding of care to include also self-care, i.e. "the ability of individuals, families and communities to promote health, prevent disease, maintain (mental) health, and to cope with illness and disability with or without the support of a healthcare provider" (WHO). Considering the COVID-19-related spread of misinformation, long-term (mental) health consequences, and differences in the type of care delivered (e.g. telehealth), it is crucial to implement innovative strategies to narrow the gaps in the uptake of healthcare across socio-economic groups through improvement of health and media literacy, education of health professionals, and concomitant dialogue with health policy makers. Post-COVID care, as we understand it, has a triple meaning: First, it refers to care after the COVID-19-outbreak, second, it takes into account patients' experiences and third, it considers the future of (health)care in the aftermath of the pandemic. It is indispensable that the interventionist work we envision does not only target health professionals and their education but also patients and policy makers. The intertwined research strands that we propose encompass the identification of socio-economic/media literacy factors that influence the uptake of healthcare, the role of media and media literacy for health literacy, the long-term (mental) health consequences of the pandemic, and the resultant challenges of post-COVID-19 care.
Project accepted: 9 December 2020
Project start: 1 October 2021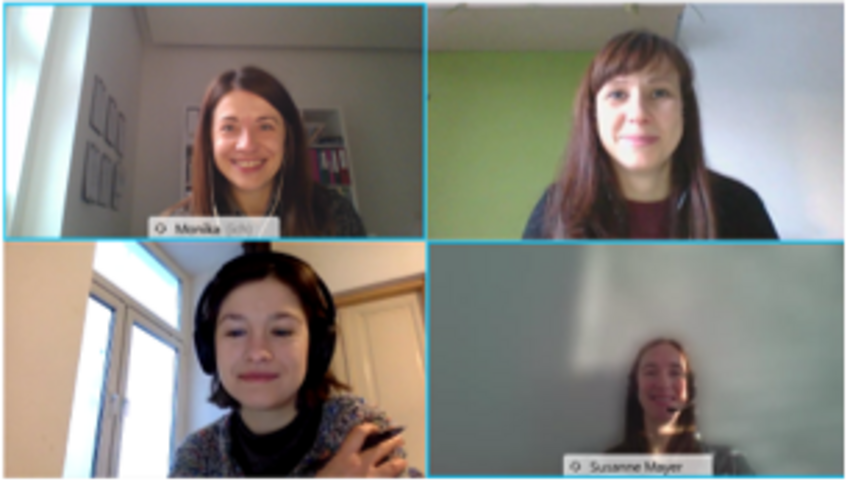 "'A Visiodemic': Pandemische Medienwelten und ihre Virulenz"
We would like to draw your attention to a student workshop held between 6 and 8 June at the Internationale Akademie Traunkirchen:
"'A Visiodemic': Pandemische Medienwelten und ihre Virulenz"
Students from all subject areas are welcome. The workshop will be held in German. Please feel free to distribute this to all who might be interested.
Registration and information: akademietraunkirchen.com
Recent publications
Christina Meyer & Monika Pietrzak-Franger (eds.). Transmedia Practices in the Long Nineteenth Century. London: Routledge, 2022. doi.org/10.4324/9781003222941.
Monika Pietrzak-Franger. "A 'Visiodemic': COVID-19, Contagion Media, and the British Press," in: Focus on Literature and ...?: Perspectives on Interdisciplinarity (ed. Jens Martin Gurr and Ursula Kluwick). Anglistik 32.3 (2021), pp. 183-203. doi.org/10.33675/ANGL/2021/3/15.
Student projects & Teaching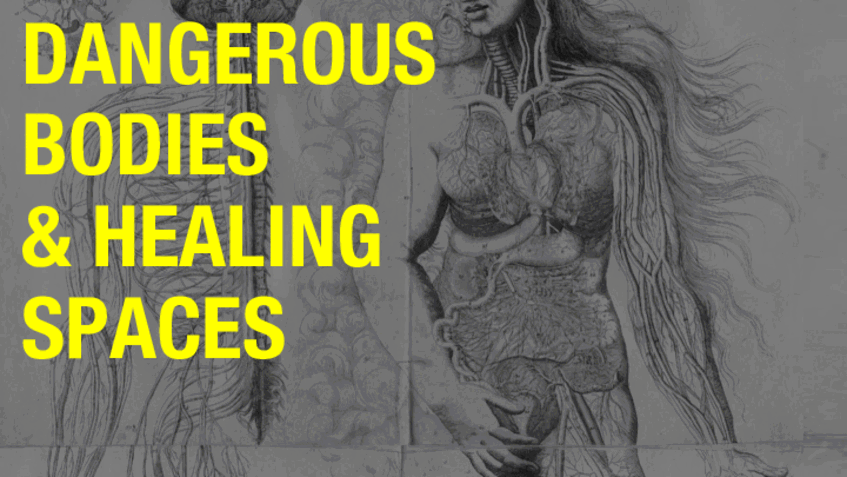 Cultural/Media Studies course (summer semester 2020)
As the recent 'asylum seekers' debate has shown again and again, the human body in its mobility is a source of multiple anxieties. Often, 'dangerous' corporealities will be conceptualized as bodies of 'others': of other ethnicities, genders, classes, etc.; as ill bodies, dis-abled bodies. Cultural practices that these bodies often inspire have a material, spatial dimension: separation, imprisonment, and surveillance are supposed to 'heal' the body, the individual, the social group and the society. The discourse of healing is of course highly ideological and has often been misused for various political reasons (e.g. the isolation of the mentally ill in the 19th century as an attempt to 'heal' Britain and the human race). In this seminar, students will become acquainted with Body and Space Theories. They will develop a comparative (UK/Austria), historically founded perspective on specific cultural practices and will learn to recognize and use them in their daily lives and future work.
In this blocked course students will 1) discuss assigned theoretical, historical, critical readings, 2) become acquainted with specific UK cultural practices, 3) as a group, identify, observe, compare and evaluate a particular cultural practice set in Vienna, 4) reflect and comment on what they have learned in their practical group work (a joint short photo-essay). The seminar will produce a booklet that will be based on students' work.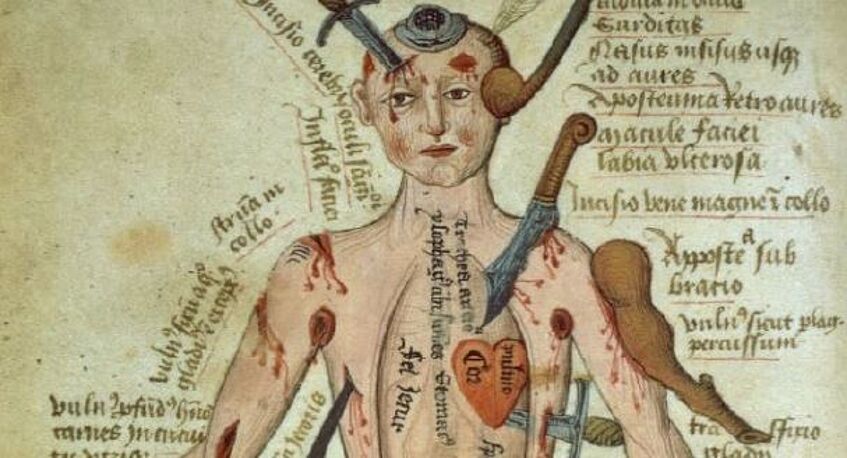 Interdisciplinary lecture series (Cultural Studies MA M01)
Thursdays 6-8 pm (summer semester 2020)
Organised by Univ.-Prof. Monika Pietrzak-Franger in association with the Commission for the History and Philosophy of Sciences, Austrian Academy of Sciences, Working Group History of Medicine/Medical Humanities (assistance Alina Lange)
In the midst of a pandemic of unprecedented scale, what is the role of Medical Humanities?
The Corona-outbreak touches on our most visceral fears, fears of our own mortality and bodily collapse. But it also evokes visions of social unrest, poses a potential threat to liberty, and sparks anxieties about economic breakdown. It, too, aggravates (global and local) social inequalities and raises a number of ethical questions - questions that fall outside the narrow scope of bio-medicine. This is where the humanities step in. With medical professionals doing overtime to attend to the sick, ethical and social problems remain largely unaddressed and tales of individual suffering remain untold. But diseases affect human beings. What is more: The way we talk about Corona matters. Our narratives have far-reaching consequences. Attending to the ways we conceptualise the virus, including those who suffer from it, and learning from the ways past societies have dealt with disease are among the most important challenges the Medical Humanities have to tackle right now.
Medical Humanities can try to provide answers to such questions like: What are the cultural, social, political, etc. effects of epidemics? How are pandemics linked to processes of globalization? What ethical and humanitarian issues do such crises throw into strong relief? What cultural practices are born in times like these? How can arts, media, literature, music etc. provide temporary relief? How can they help us come to terms with these developments?
Medical Humanities is an interdisciplinary field that spans medical sciences, arts, literary, media, and cultural studies as well as drawing on anthropology, geography, history, philosophy, ethics, sociology, etc. Its various strands are devoted to critical studies of culture, while, often, drawing particular attention to the ways in which medical students can be better prepared for future work with patients, and patients better communicate and deal with their ailments. Their aim is to, a.o. understand how we conceive of health and illness, how these concepts differ between cultures and historical periods, and what social and political effects they have. Whereas, often, Medical Humanities courses concentrate on literature and written narratives, this lecture series goes beyond such a narrow focus to include a variety of media/arts and sciences. What is more, it attempts to expand the often limiting, strict emphasis on Anglo/American studies and include a diversity of cultures. The cultural studies' perspective that underlies these endeavours spotlights medicine in/as culture, along with the variety of artistic, scientific, and social practices it is engaged in; it also highlights a plethora of historically and culturally specific ideologies, power relations, and daily routines that medicine (in)forms and is (in)formed by. This lecture series brings together experts who will throw light on medicine and its uses of arts and humanities and the diverse disciplines' perspectives on medical cultures.
The topics we discuss are:
Health & Space; Artistic Participation; Health Education; Transculturality; Mental Health; Medical Comics

1) Was sind Medical Humanities / Worum geht es in der LV?
Die Medical Humanities sind ein interdisziplinäres Arbeitsfeld an der Schnittstelle zwischen u.a. Medizin, Kultur(wissenschaften), Ethik, und den Künsten. Dabei widmen sie sich den individuellen Erfahrungen von Kranken und Ärzten genauso wie der Frage nach der Darstellung von Gesundheit und Krankheit (in verschiedensten Medien), den Machtverhältnissen im Medizinbetrieb, und den zugrundeliegenden Ideologien und kulturellen Praktiken. Auch die Sprache und Dramaturgie der Medien spielen in dem Zusammenhang eine große Rolle. Was sind zum Beispiel wiederkehrende Bilder einer Pandemie in medialen Darstellungen und welche Stereotypen generieren sie?
Neben der Bereitstellung von theoretischem Vokabular und Werkzeugen, kommt den Medical Humanities dabei auch eine ethische Funktion zu. Beispielsweise können sie helfen, systematische Diskriminierungen und Benachteiligungen aufzudecken. Die Medical Humanities stellen den Menschen in den Mittelpunkt. Dabei wird er allerdings als Teil eines komplexen sozialen und kulturellen Netzwerks gesehen. Die spezifischen Praktiken und Ansichten einer Kultur im Bezug zu Krankheit und Gesundheit – all das ist Teil eines komplexen Beziehungs- und Abhängigkeitssystems, das in der Vorlesung betrachtet wird.
Nicht nur machen die Medical Humanities es sich zum Ziel, im medizinischen Personal ein gestärktes Bewusstsein für individuelles Leiden zu schaffen. Sie bemühen sich auch, Patienten eine Stimme und Ausdrucksmöglichkeit zu geben und stellen dabei besonders die Rolle der (narrativen, bildenden, und performativen (etc.)) Künste heraus. Auch den sozialen Medien kommt hier eine immer wichtigere Funktion zu. Ziel der Ringvorlesung ist es, diesen unterschiedlichen Facetten und Blickwinkeln der Medical Humanities gerecht zu werden. Dabei kommt eine Vielzahl von Sprechern unterschiedlicher Backgrounds zu Wort.
Die Ringvorlesung "Medical Humanities: Bodies, Sciences, Media" gibt einen Einblick in das Feld. Die Mitwirkenden sind Experten in Kultur-, und Medienwissenschaften, Literaturwissenschaften, der Geschichte, Soziologie und Anthropologie, den Theaterwissenschaften, den angewandten Künsten, und, nicht zuletzt, in der Medizin und Medizindidaktik. Obwohl in der Anglistik/Amerikanistik eingeordnet, ist die Ringvorlesung nicht nur interdisziplinär, sondern auch interkulturell angelegt; mit Experten aus Deutschland, Österreich und UK. Gleichzeitig versucht sie, die in den Medical Humanities verbreitete Eurozentriertheit zu umgehen und den Blick auch auf nicht-westliche Kulturen zu werfen.

2) Inwiefern spielt das Thema COVID-19 in den Medical Humanities/ in der LV eine Rolle?
Die aktuelle Situation bietet, trotz und gerade wegen aller Dramatik, die Möglichkeit, Medical Humanities in der Praxis zu erleben. Im Rahmen der Vorlesungsreihe drängt sich dabei immer wieder die Frage auf, welche Rolle den Medical Humanities in Zeiten globaler Pandemien zukommt. Neben tiefsitzenden viszeralen Ängsten, die das Corona-Virus schürt, rücken dabei immer wieder ethische und soziale Fragen in den Mittelpunkt. Soziale Ungleichheiten, Einschränkung fundamentaler Grundrechte, drohender Nationalismus und die Angst vor einem möglichen ökonomischen Kollaps sind nur einige der Themen, die in diesem Zusammenhang eine Rolle spielen. Auch auf globaler Ebene lassen sich Entwicklungen beobachten, die es zu benennen gilt.
Wie lassen sich beispielsweise rassistische Übergriffe auf Asiaten auf mediale Darstellungen von Covid-19 als "China-Virus" zurückführen? Welche Rolle haben die Medien generell bei der Generierung von Wissen, Ansichten, und Verhaltensweisen in Bezug auf die Krankheit? Dabei spielen nicht nur Sprache, sondern auch Bildsprache, Farbwahl, Visualisierungen und Layout eine Rolle.
Wie beeinflussen Politik und Wissenschaft die öffentliche Meinung? Wenn beispielsweise der Pariser Polizeichef Lallement in der Presse verkündet, dass die Corona-Neuinfizierten diejenigen seien, die die Ausgangsbeschränkungen missachtet haben, lässt sich erahnen, wie schnell sich Mythen verbreiten und wie leicht auch heute noch Krankheit moralisch aufgeladen werden kann.
Hier treten die Medical Humanities auf den Plan. Während die Medizin sich nun vornehmlich der Erforschung und den Maßnahmen zur Bekämpfung des Virus widmen muss, befassen sich die Medical Humanities mit ethischen Fragen und den sozialen und kulturellen Folgen der Epidemie und nehmen sich Zeit, individuelles und subjektives Leiden zu beleuchten. Den neuen Medien kommt hierbei eine besondere Rolle zu. In Zeiten von social/physical distancing bieten sie dem Einzelnen ganz neue Möglichkeiten, sich Gehör zu verschaffen und sich kreativ auszudrücken. Dazu gehören auch neue Formen der Solidarität und des Zusammenseins, die das Internet ermöglicht.
Die Vorlesung behandelt diese Themen direkt und indirekt, indem sie sich vor Augen führt, dass die Art und Weise, wie wir Krankheiten konzeptualisieren, wie wir darüber sprechen, und in welchen Medien wir sie verhandeln, konkrete Auswirkungen auf unsere Lebenswirklichkeit hat. Dazu lohnt es sich, auch immer den Blick zurück zu werfen: denn vom Umgang früherer Gesellschaften mit Epidemien und Krankheiten können wir viel lernen. Die Vorlesung soll also auch ein Bewusstsein schaffen für unsere Vorstellungen von den Ursprüngen und der Übertragungswegen ansteckender Krankheiten, und für die Bilder und Begriffe, die wir verwenden, um über diese zu sprechen.

3) Wie läuft die LV im home-learning ab?
Wie alle Veranstaltungen der Universität Wien im Sommersemester 2020 findet die Ringvorlesung im Home-Learning-Betrieb statt. Da die Vorlesung aus einer Vielzahl verschiedener interdisziplinärer Beiträge besteht, ist das Material ebenso vielfältig und hängt vom jeweiligen Vortragenden ab. Dabei kommen sowohl Power Point Presentations wie auch Recordings oder Schriftbeiträge zum Einsatz. Zusätzlich wird illustratives Material in Form von Clips, Links, z.B. zu Kunstprojekten, oder Lektürehinweise zur Verfügung gestellt. Jeder Experte wird im Vorfeld online vorgestellt. Angemeldete Teilnehmer können zu jeder Sitzung via Moodle auf den entsprechenden Content zugreifen.
Außerdem können Teilnehmer sich sowohl auf Moodle, im Forum, wie auch über Twitter (#MedicalHumanitiesUniVie – @uni_vienna) zur Vorlesung austauschen. Vor und/oder nach jeder Sitzung sollen gezielte Fragen dabei helfen, die Themen zu reflektieren, mit bereits Bekanntem und eigenen Erfahrungen zu verknüpfen und das Gelernte im Nachhinein Revue passieren zu lassen. Dabei findet bereits jetzt ein reger Austausch der Studierenden untereinander statt. Außerdem werden Teilnehmer dazu angeregt, sich kreativ mit der aktuellen Corona-Lage auseinander zu setzen und diese kritisch zu reflektieren, zum Beispiel in Form von Foto-Essays, in Gedicht- oder Geschichtsform, oder als persönliche Tagebucheinträge ("Corona Chronicles").
Interessierte, die nicht an der Uni Wien eingeschrieben sind, sind trotzdem herzlich eingeladen, mit uns in Kontakt zu treten und mitzudiskutieren – über E-Mail, Twitter oder bald auch über unseren Blog, auf dem neben Experten vor allem auch Studierende und andere Interessierte zu Wort kommen und miteinander in Dialog treten sollen. Links hierzu finden Sie hier. Jeder ist ausdrücklich eingeladen, persönliche Erfahrungen, Geschichten und Beobachtungen im Zusammenhang mit Corona mit uns zu teilen, sich kreativ auszudrücken, und ganz eigene Antworten auf einige der oben gestellten Fragen zu finden.